An Unlikely Agent in the U.S. Secret Service
By Kathryn Clark Childers
Forward by Special Agent Clint Hill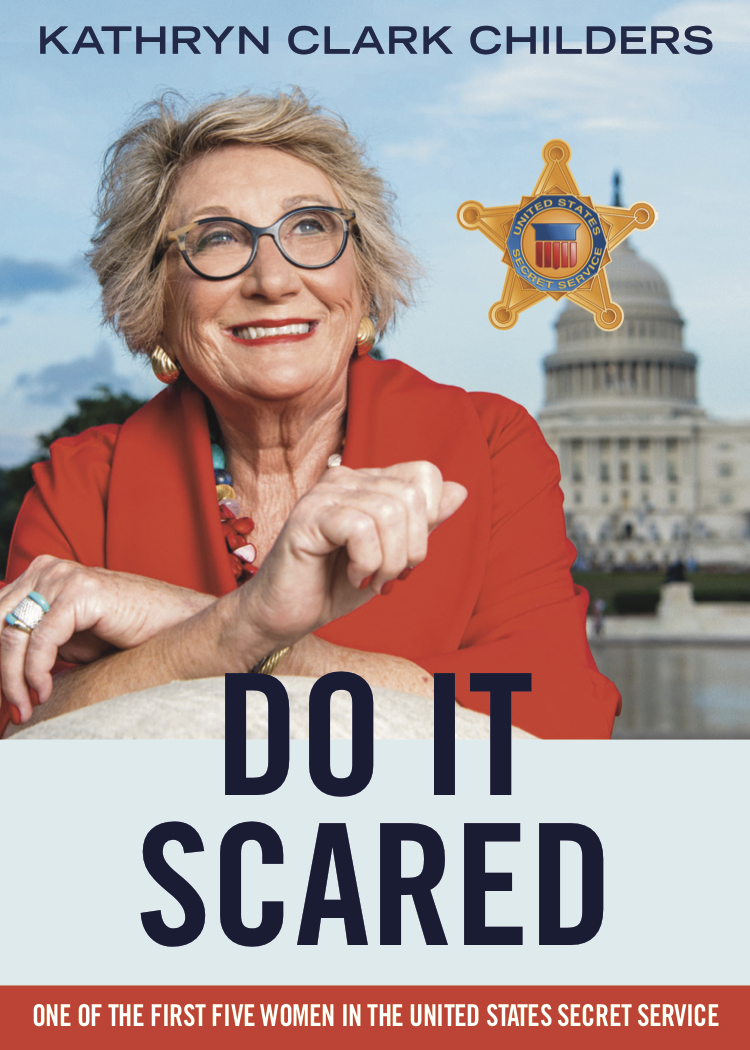 One of the US Secret Service's first five female Special Agents shares her life's simple, but powerful message crafted after many years of fascinating choices and reinvention.
Kathryn Childers has written a fast-paced, humorous and informative account of her life as one of the first five women to be hired as special agents in the US Secret Service. Her stories of grimy undercover work – either as a gangster's moll in New York or as an unwashed hippie in Miami – are both gripping and fun to read. 
Starting with her girlhood in Utah and Colorado, we quickly start cheering her grit, ingenuity and endurance, mixed with good humor, good sense and good luck – all skills that enabled her to get through challenges ranging from harrowing to glamorous in this highly-charged man's world. Do It Scared gives us a rare glimpse into the private life of Jacqueline Kennedy Onassis and her children (Caroline in particular), whom Childers protected. It also speaks to the reality of the work life (with very little private life) of Secret Service agents, female or male – a life of occasional excitement and special privilege, but far, far longer stretches of lonely waiting. 
The author draws a poignant parallel between two stoic widows who touched her greatly: The immensely wealthy Mrs. Onassis, who exclaimed with genuine wonder what an interesting life Childers led, and a poor woman in a Greek village who served the young agent coffee, but refused to sit down and join her – because, as Childers and we learn, the proud woman had only one decent cup. It is stories like these that make Do It Scared more than a "gee-whiz-I-was-there" Washington DC memoir.
Forward by Special Agent Clint Hill
At the forefront, Clint Hill will forever be remembered as the courageous Secret Service agent who leapt onto the back of the presidential limousine in the midst of the assassination of President John F. Kennedy to protect First Lady Jacqueline Kennedy. He received the nation's highest civilian award for bravery and is a national hero. What people do not know is that Mr. Hill carried the torch for equal employment opportunities for women in the Secret Service.  First, I believe he had confidence that bringing women on board would provide a resource that could enhance the agency's ability to carry out the mission. Secondly, Mr. Hill believed in us. He led the search for the right five for the initial test run. I will always be grateful I was chosen one of them.